When your marketing agency turns business into pleasure, they take your Vespas for a test drive.
Discover their thoughts in this article!
*********
During our last visit at SM Sport, not only were we lucky enough to get a good look at their complete inventory, we also had the chance to try out Vespa scooters! After all, we felt it was the best way for us to understand the SM Sport experience and the very essence of the Vespa.
From our arrival in dealership to our city adventure, find out more about what it felt like to rediscover Quebec City with a Vespa!
Helmet on, let's ride!
Starting Point: SM Sport
From the minute we walked in, we knew where we were going… to look at the different Vespa models! Let's begin by saying that the different scooter models for sale were abundant. We were glad to speak with their representatives who really took the time to explain the differences between the various models and give us advice on scooter maintenance as well.
The Vespa GTS Super, for example, is a model that truly focuses on a sportier, more powerful driving experience. Depending on each person's preferences, the Sport and Tech trims also add different features.
We were then shown the Vespa Sprint and Primavera, both classics. The two are offered with 50cc or 150 cc engines and share some similarities, although certain elements differ, like in terms of design for example, where the Sprint is a tad sportier.
Finally, we were also shown the very latest Vespa model, the Vespa Elettrica, a 100 % electric scooter available in two different colors.
During our Vespa test drive, we had the opportunity to drive the Vespa 50 Primavera, the Vespa 50 Sprint and the Vespa Eletrrica.
Learning to drive these emblematic scooters in an important part of the experience! After having quickly understood how they work (a special thanks to Dave and Louis-Philippe who really took the time to explain everything), we were ready to cruise Quebec City streets.
A feeling of freedom and adventure: the fun part of test driving a Vespa!
From the very beginning, all 4 of us were seduced by how much comfort the seats offered. Vespa models are specially designed for a relaxed posture, allowing us to thoroughly enjoy the experience of driving one.
After leaving the SM Sport dealership, the fun began! The scooters were very easy to handle and allowed us to navigate the streets with ease, including any change in direction.
We instantly felt that they were light and intuitive to drive, and the side mirrors provided us with good visibility. We instantly felt confident. An added bonus: the electric Vespa offers an exceptionally quiet ride!
We decided to head downtown so that we could tackle this adventure head on, and enjoy a new way of rediscovering Quebec. Exploring Quebec City on a Vespa, is much more than a simple test drive; it is the possibility of freeing yourself from regular constraints. (A nod to the famous boulevard Charest!)
Cruising Quebec City streets, stopping to take pictures, for a laugh or a chat; what a feeling of freedom and youth, that truly allowed us to enjoy this urban adventure!
We also took advantage of the situation for a quick pit stop close to Fresques des Piliers, so that we could admire these captivating urban masterpieces, located at the foot of the Dufferin-Montmorency exchanger on Charest Boulevard, where the vibrant graffiti cover the concrete walls.
A Vespa: a timeless symbol of the modernity and classicism of Italian design
The Vespa's heritage is anchored in Mediterranean culture, making this scooter a true icon that is recognized worldwide. Since it was launched in 1946, the Vespa has crossed decades to truly become a timeless symbol of Italian elegance and a taste for adventure.
While stopping to take a few pictures, we took advantage of this time to take a closer look at the scooters we were riding. Vespa's are truly stunning, with a style that is both modern and classic.
The Vespa offers a subtle balance between tradition and innovation, where elegance lies in the details: the emblematic logo in polished metal, the elegant dashboard, and the chrome accents allow the stunning vibrant colors of the body to stand out even more.
Each model has a specific design, but they all wear the Vespa brand like a timeless and retro design. The round headlights, the color combinations, the scooter's shape and several other details had us mesmerized. We loved the classic Italian design with a modern touch and flair. The fluid lines, the elegant curves and the impeccable fit and finishes are testaments to masterful Italian know-how. We could look at them for hours on end!
The Vespa and urban adventures: fluidity, versatility, comfort and agility in the heart of Quebec City
On top of a stunning look, we also really appreciated the versatility offered by the Vespa, with a generous storage space under the seat for all of our personal effects. This practical detail, on top of the anti-skid strips on the floor, shows that Vespa never forgets how important drivers' safety and comfort are.
Moreover, driving downtown in a car is rarely enjoyable. Traffic is often stressful, and so are the rare parking spots. This is also why we were looking forward to rediscovering the city on another type of vehicle and it did not disappoint! With a Vespa, every commute became an enjoyable adventure. Its small size and maneuverability made it the ideal vehicle to weave in and out of traffic jams and avoid the stress.
As we have noticed from the beginning of our test drive, the handling is agile and fluid. The Vespa is incredibly easy to drive, which makes it a perfect urban companion, including when there is more traffic.
In our opinion, Vespa models offer great comfort for city driving and are particularly practical. When we wanted to stop, we had no issue finding parking and parking the Vespa itself was also very easy and quick!
Let's now take a closer look at the comfort offered by the Vespa. If it is so enjoyable to drive, it is mostly due to the quality of manufacturing and the design itself. The seat is specially made to offer comfort even during longer commutes. High-quality materials have been used for the seat padding, ensuring great shock and vibration absorption, while also offering a good resistance to wear. The handlebar is also very well designed, offering a natural grip and a relaxing driving position. The commands are positioned to be intuitive to use, making your driving experience easy and enjoyable.
You will enjoy all of the dolce vita Italian charm, in a modern urban setting like Quebec City.
Fuel efficiency and durability: Vespa going green
After our test drive, we cannot help but admire the way Vespa combines fuel efficiency with performance and durability.
We were mostly impressed by how energy efficient the Spring and Primavera 50 models are. Despite their small size, these scooters were surprisingly fuel efficient. With a compact tank that is sufficiently generous, they also offer a remarkable range.
But the real revelation came when we test drove the Elettrica model. This 100 % electric scooter provided us with a driving experience equivalent to the traditional Vespa, while producing zero emissions. With a chargeable battery, the Elettrica has become an excellent solution for urban settings, on top of being very durable, allowing you to cruise city streets without contributing to air pollution.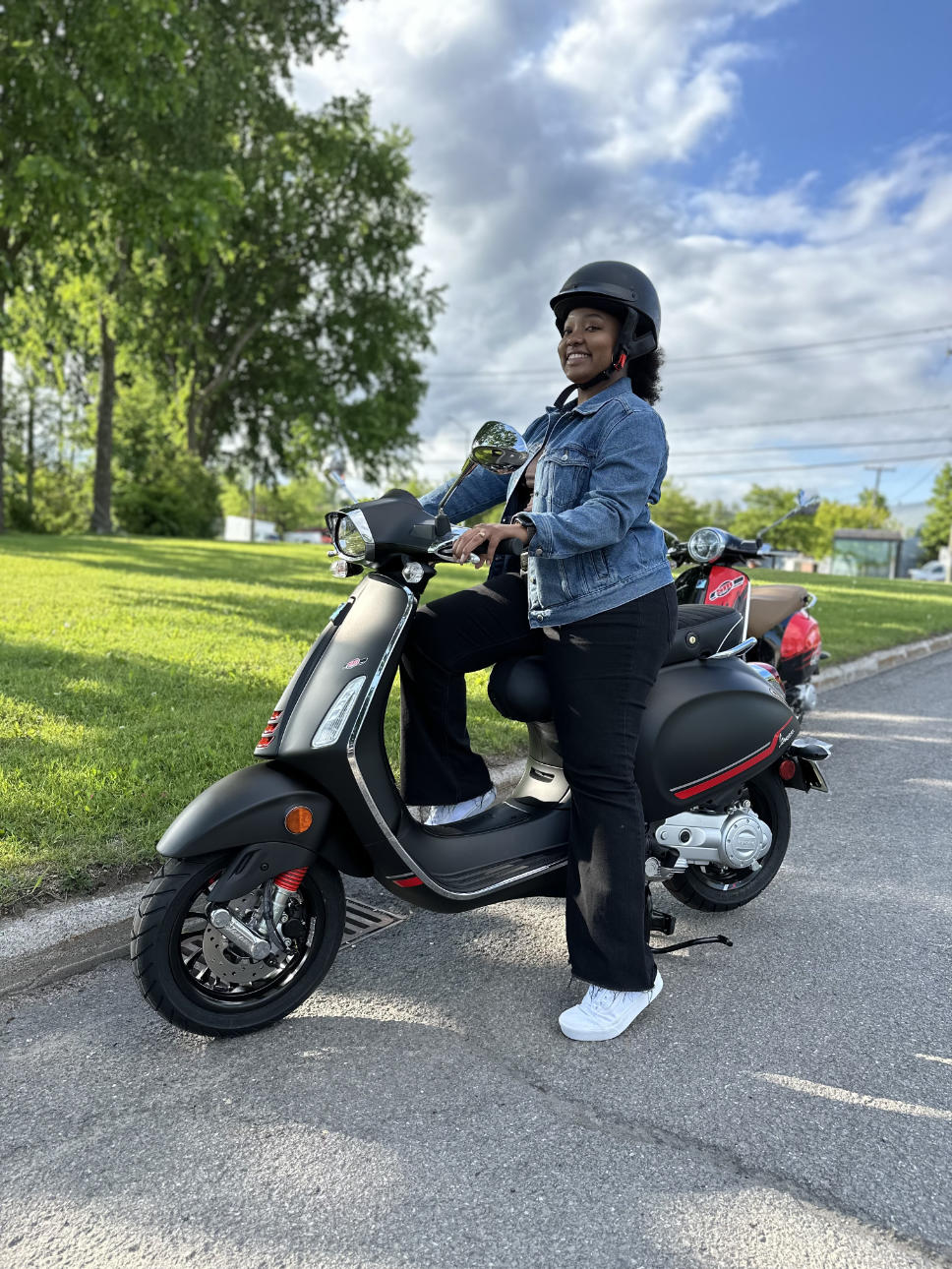 Final impressions of our test drive of a Vespa
After this test drive, our opinion of the Vespa was unanimous: we absolutely loved them! We found them easy to drive and maneuver, both in residential neighborhoods and in the heart of the city.
Seats were comfortable, as was the driving position in general. The scooters gave us a feeling of ease and freedom. Although we took them out for a test drive to rediscover Quebec City in the context of a girls' outing, we are sure that they would be very practical for daily commute as well. The fact that they are especially easy to park is a real asset!
Electric driving was just as enjoyable with the Vespa Elettrica, which offered a really quiet ride while being just as intuitive as the other models. It was also just as fun to drive, including in Eco and Power mode as well.
Vespa Specs
Vespa 50 (Primavera and Sprint)
The Primavera and Sprint 50 that we took out for a test drive were equipped with a 50 cc 4- stroke single cylinder engine. They offered 2.2 kW of power and a 2.9 Nm torque.
For those of you looking for a greater amount of power, you should take a look at the 150 cc models, among the 2023 Vespa.
This is an engine called I-GET, which stands for Italian Green Experience Technology and has a barometric pressure sensor capable of adapting combustion to the driving conditions. The Primavera and Sprint are equipped with 12- inch rims with a sporty design and have a seat that is 790 mm high.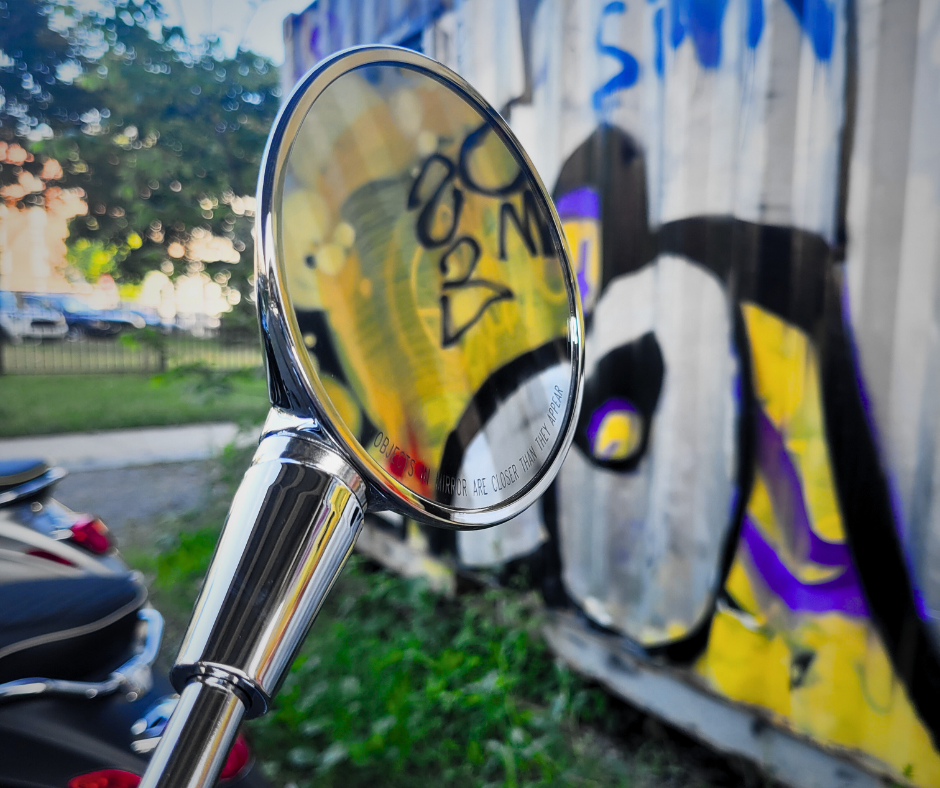 Electric Vespa
The electric Vespa is equipped with the Piaggio electric motor, fed by a 4.2 kWh lithium-ion battery. It allows you to reach a maximum speed of 70 km/hr and offers a maximum of 100 km in range.
The regenerative kinetic energy system ensures that range is maximized by recuperating the energy used while braking. You can also charge the battery in only 4 hours on a 220 V outlet.