2019 Polaris RZR XP 1000 TURBO - TOP CONDITION - GARANTIE 2022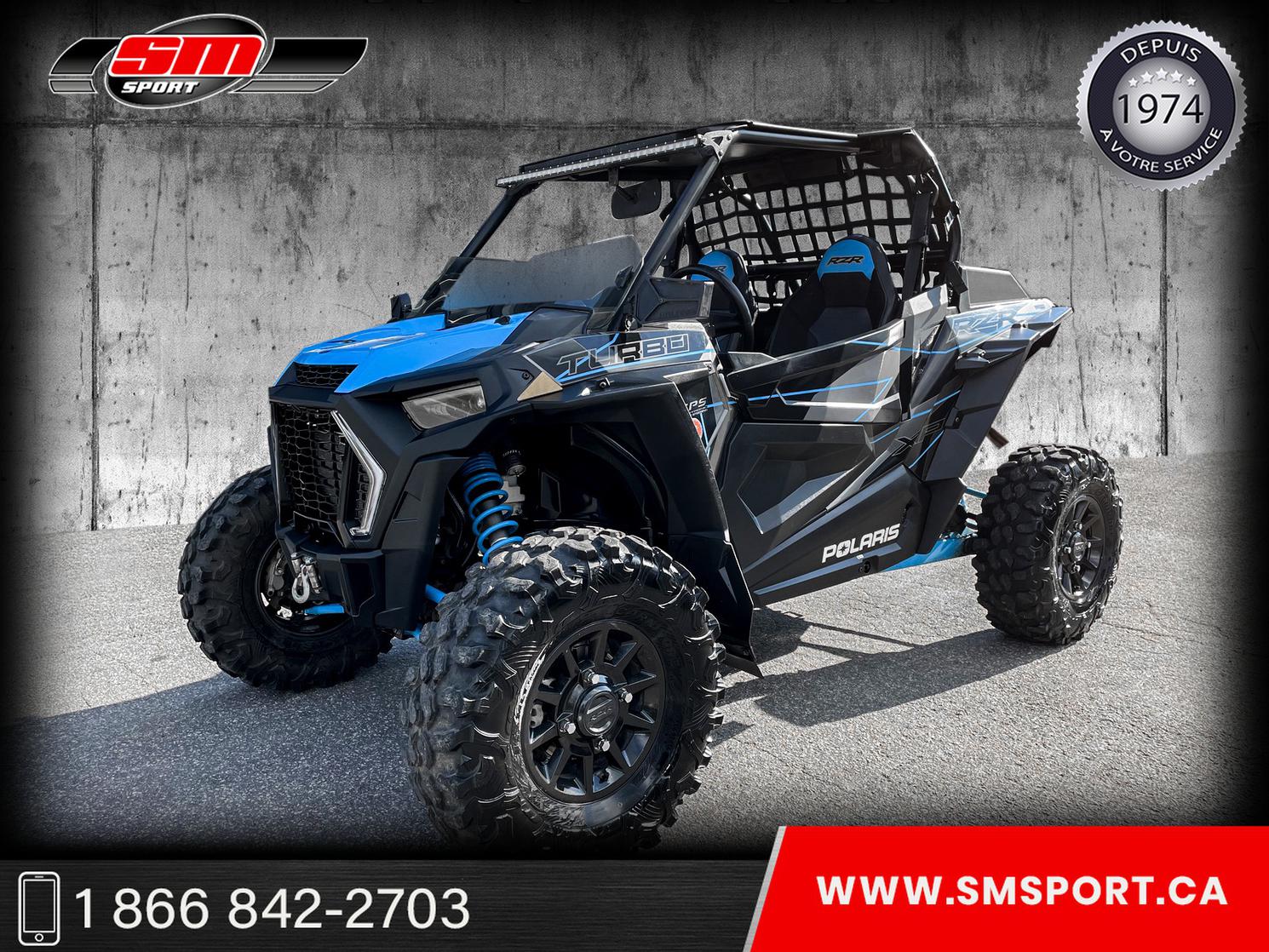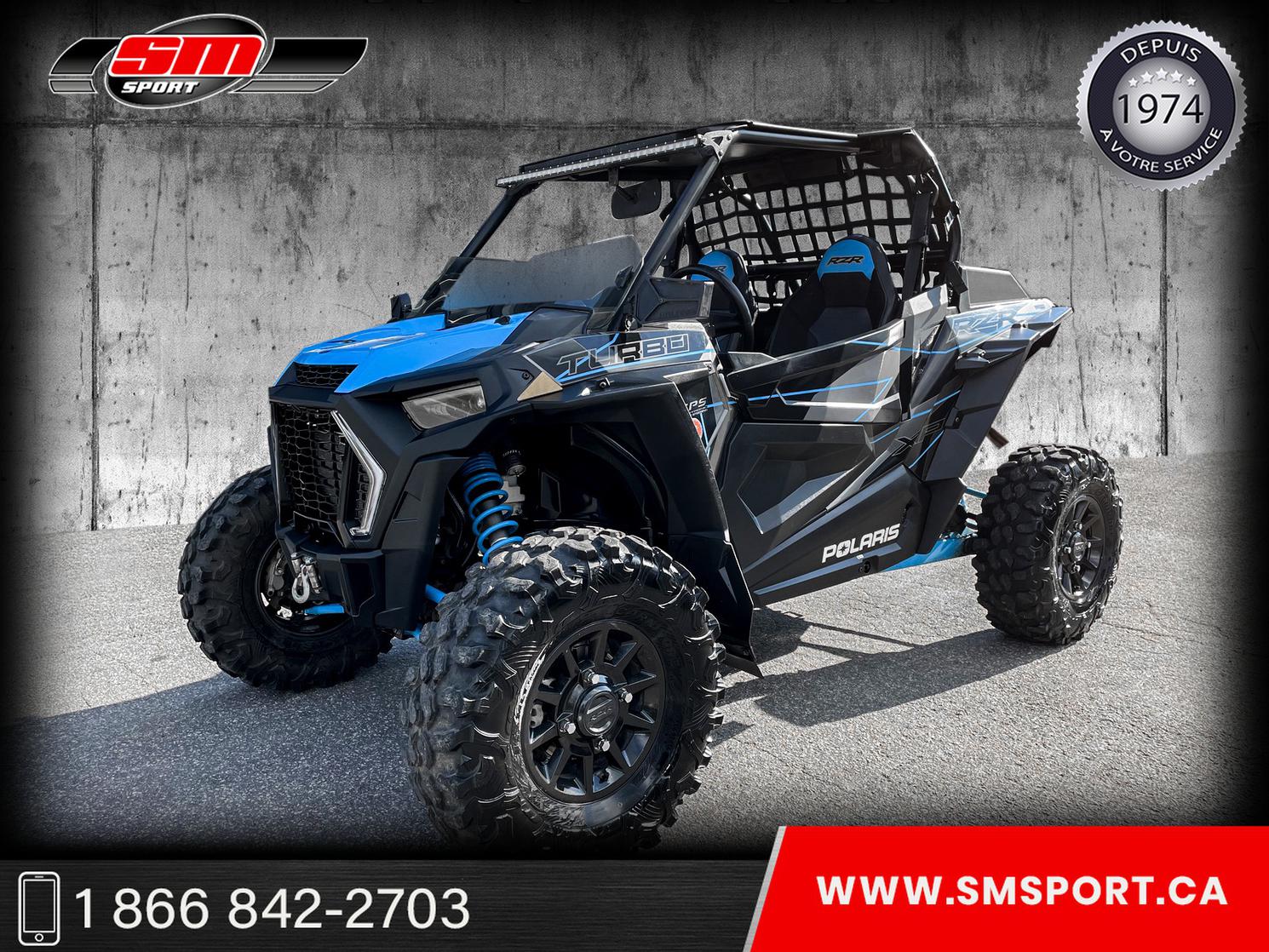 Clearance
Manufacturer: Polaris
Model: RZR XP 1000 TURBO
Version: - TOP CONDITION - GARANTIE 2022
Year: 2019
Stock #: 2019
Type: Sides-by-sides
Odometer: 11500
Exterior colour: Blue
RZR XP 1000 TURBO
1 SEUL PROPRIETAIRE
ENTRETIEN SUIVI PAR SPECIALISTE POLARIS
EQUIPEMENTS :
- TOIT EN ALUMINIUM
- DEMI PARE-BRISE
- DEMI PORTES PLEINES
- PNEUS 30 POUCES MAXXIS CARNIVORE
- BARRE DE LED AVANT + ARRIERE
- WINCH 4500LBS
GARANTIE JUSQU'AU 23 AOUT 2022

EN EXCELLENTE CONDITION
PRET A PARTIR
VEHICULE EN CONSIGNATION

SM Sport est concessionnaire pour les marques APRILIA, ARCTIC CAT, CF MOTO, HUSQVARNA, KTM, MOTO GUZZI, PIAGGIO, POLARIS, SUZUKI, TIMBERSLED, VESPA et YAMAHA. Garage agréé CAA et concessionnaire 5 étoiles YAMAHA.
Achetez la tranquillité d'esprit avec un véhicule usagé de chez SM SPORT.
Inspectée minutieusement, nous offrons aussi la possibilité d'ajouter une garantie prolongée.
Une occasion à ne pas rater.
Financement disponible sur place et par téléphone ou directement au www.smsport.ca.
2ème et 3ème chance au crédit possibles.
Vous trouverez ce véhicule chez SM Sport au 11337, boul. Valcartier Québec, Québec G2A 2M4.
Visitez notre site web au www.smsport.ca ainsi que notre page Facebook au www.facebook.com/smsport.
Satisfaction garantie.
VTT, CÔTE-À-CÔTE, MOTO, MOTONEIGE, MOTEUR HORS-BORD, SOUFFLEUSE, GÉNÉRATRICE, VÊTEMENTS ET ACCESSOIRES.
Get up to 8% OFF and a 3-YEAR WARRANTY when you buy a quiet, high-performance Yamaha generator.