The adventure bike is a versatile beast that provides agility, performance, protection from the elements, comfort and safety. Whether on the road or on a trail, a true adventure bike will take you anywhere you like with its powerful engine, making it the ideal companion for your escapades.
Discover all the adventure bikes offered at SM Sport, your adventure partner in the greater Quebec City area. Our motorcycles come from the biggest manufacturers: Suzuki, Yamaha, KTM, Moto Guzzi, Aprilia and Husqvarna.
KTM 890 Adventure R
Powered by an all-new and more powerful engine, the KTM 890 Adventure R is the perfect sidekick for any adventurer looking to immerse themselves in the wilderness. This off-road type bike is great for long off-road trips. The ergonomics are designed for both sitting and standing riding and can be adjusted to the rider's body type thanks to the adaptable handlebars, seat and controls. It is also interesting to note that the air box under the seat facilitates disassembly and maintenance. The fuel tank drops down on each side of the frame to lower the center of gravity. Adventurers have been waiting for it! The KTM 890 Adventure R will open new horizons for you.
Learn more about the KTM 890 Adventure R.
Moto Guzzi V85 TT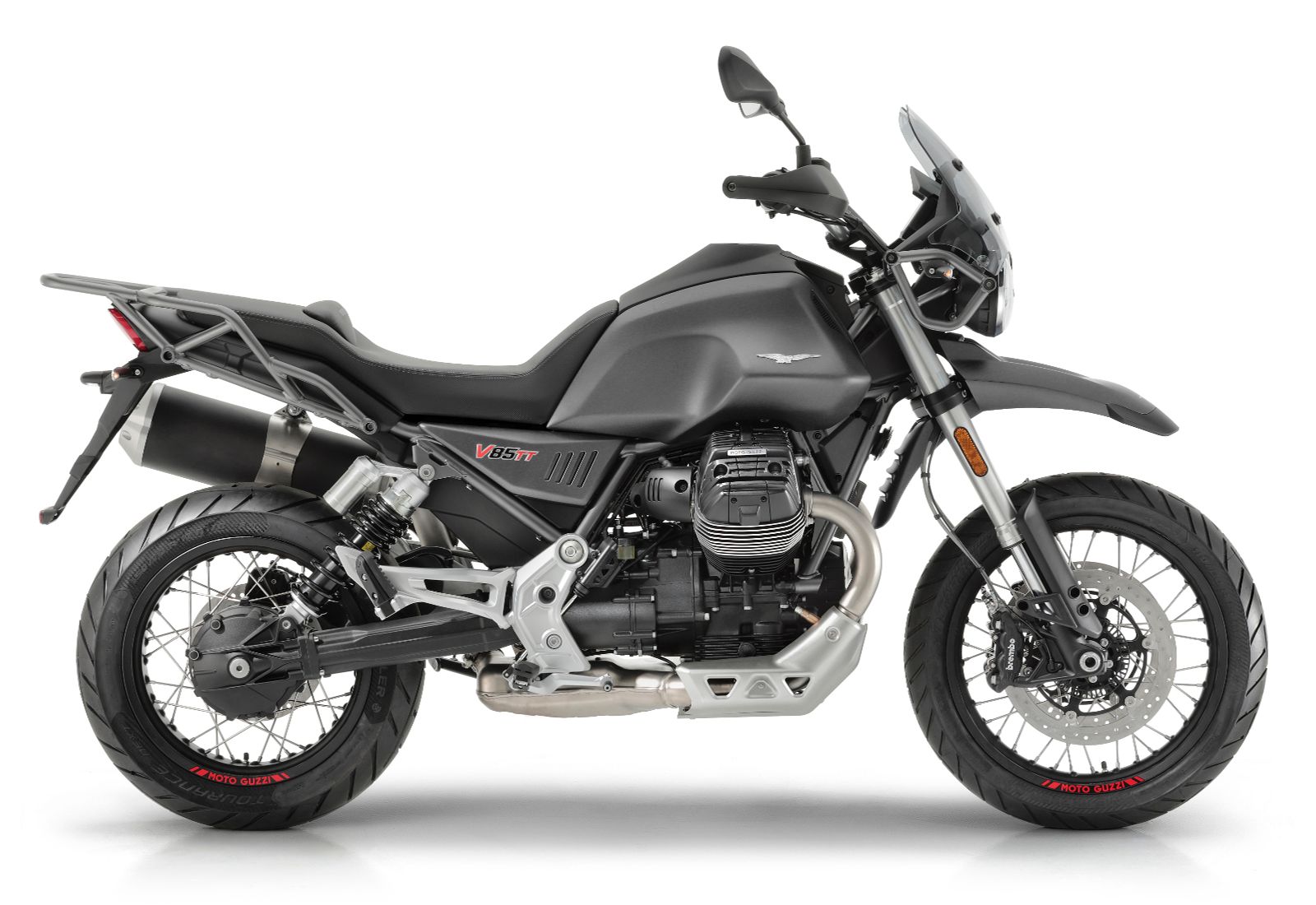 The acronym TT, which is already part of the Moto Guzzi tradition, is perfectly suited to the V85 as it stands for "tutto terreno", or off-road. It represents a motorcycle dedicated to travel in its purest and most original form, evoking clear images of desert adventures like the Paris-Dakar. Moto Guzzi V85 TT is the new off-road bike that combines the style of the adventure bikes of the 1980s with all the features of a modern day motorcycle. The V85 TT is dedicated to all those who want to infuse a spirit of adventure and overseas travel into every ride.
Discover the V85 TT from Moto Guzzi.
Yamaha Ténéré 700
Ergonomic motorcycle specifically designed for adventures and offering optimal comfort on the longest rides, the Yamaha Ténéré 700 arrives on the market to the great pleasure of the many motorcyclists who have been waiting for it impatiently. This super versatile bike is very light and provides safety, strength and reliability, whether you are riding on asphalt, gravel or trails.
See all the details on the Yamaha Ténéré 700.
Comparer les modèles
KTM 890 Adventure R
Moto Guzzi V85 TT
Yamaha Ténéré 700
Starting Price
$15,199
$14,590
$12,704
Type
Adventure
Adventure
Adventure
Engine
2 parallel cylinders
4-stroke
90° V-twin per cylinder
2 cylinders aligned, CP2, DOHC
Cooling
Liquid
Air
Liquid