Electric cars have been around for quite a few years now; but electric motorcycles also represent a particularly advantageous alternative! Without any compromise on performance or power, discover bikes that are both better for the environment and your wallet!
SM Sport, your Zero dealer in Quebec, has several available models perfectly suited to your needs. We tell you everything you need to know about electric motorcycles. Take a look at our Zero Motorcycles models online, or come and visit us in dealership!
Our electric motorcycle models
Since 2006, the Zero brand has specialized exclusively in designing and making electric bikes. At SM sport, we are proud to present these cutting edge models.
These adult electric motorcycles do not compromise on performance or power. Different bike models are offered, beginning with entry level models like the FXS ZF or the S ZF, all the way to the more performant models like the SR/F and SR/S.
These last two offer 110 horsepower and 140 lb-ft. maximum torque, and an impressive autonomy of up to 310 km in the city. Bikes are activated by a lithium-ion battery and a Z-Force brushless motor that eliminates friction.
Moreover, Zero electric motorcycles are loaded with cutting-edge technologies. Amongst other things it has the exclusive Cypher III system, allowing you to connect your bike to the NextGen phone app, which is compatible with:
Bluetooth modules;
A color dashboard;
A cellular network;
Charging systems;
And much more.
Thanks to the Zero Motorcycles app, you can also adjust your driving mode, and check your charge levels and parameters. A smart driving experience is waiting for you!
Our electric dirt bikes
Are you looking for an electric motocross? The Zero Motorcycle Dualsport models are specially designed to be very versatile, allowing you to drive on roads and enjoy off-road adventures as well!
Discover the FX ZF models, lighter and more agile, or more robust models like the DSR and DS. We also have electric youth dirt bike models in several brands.
If you are looking for an electric adult bike in Quebec or in the area, your SM Sport Zero dealer has several available models for you. Whether you are interested in the Street Bikes or Dualsport Bikes models, you are sure to find one that is perfectly suited to your needs!
Electric motorcycles and autonomy
In the same way as for electric cars, electric motorcycle autonomy changes and increases as new powertrain technologies develop. An electric bike's autonomy will, obviously, also depend on several factors, like, for example, weather conditions –that may require more energy- or driving speed.
Generally, two factors are used to quantify a bike's autonomy: autonomy for city driving and autonomy for highway driving.
The latest models developed by Zero Moto Canada offer exemplary autonomy. For example, the new DSR ZF 14.4 model –equipped with a 14.4 kWh battery-, offers 262 km of autonomy, for city driving.
Moreover, a Power Tank can be added. This boosts the battery's capacity to 18 kWh, allowing this Zero bike 328 km of autonomy for city driving, on one single charge!
Recharge is also faster than ever: for this model, you can expect 152 km of charge per hour on a quick charging station. Level 2 stations are compatible with certain bikes, allowing for full charge in under one hour.
Do you only have access to a standard plug? It is entirely feasible to charge your motorcycle with it. Generally, you will need anywhere from 6 to 8 hours for your bike to reach its full 100% charge.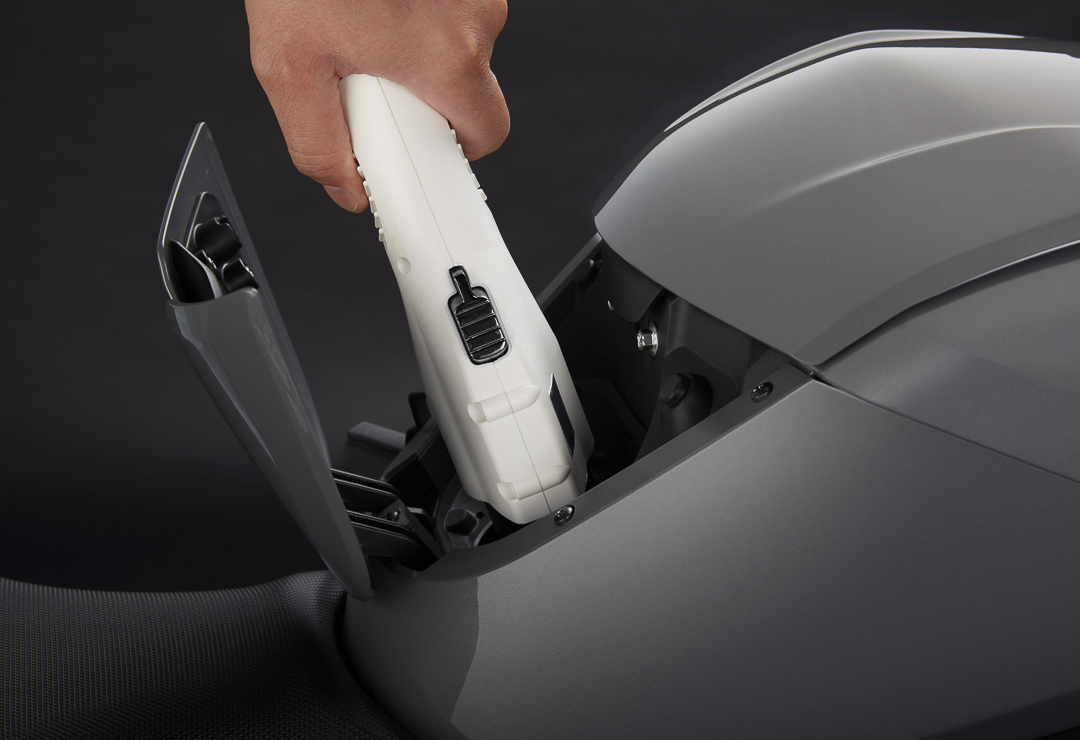 Why purchase an electric bike?
As we all know, the environmentally friendly aspect is the first thing that is brought to mind when we think of electric vehicles, as 100% electric motors do not emit any greenhouse gases (GHG). However, more convincing arguments might be required for a biker to trade in his/her traditional motorcycle for an electric one. Thankfully, these reasons are numerous!
With escalading fuel prices, an electric motorcycle gives you the freedom not to have to worry about this aspect of things. A full charge on a model like the ZF 14.4 is significantly less expensive, and is estimated at only $ 1.61! This means that your investment will quickly become profitable.
You can also quickly forget about any costs related to powertrain maintenance, since no maintenance is required on an electric motorcycle. Moreover, the Zero brand's Z-Force electric motor has a 5 year warranty, with unlimited mileage.
If you enjoy a quiet and comfortable driving experience that allows you to take full advantage of the surrounding natural environment, then an electric motorcycle is perfect for you. These motorcycles do not emit any smoke, and do not compromise the pleasure of driving in any way. In fact, electric engines even provide you with quicker accelerations than fuel engines do!
Electric bikes and the future
Same as for the electric car market, electric bikes are developing more and more, and we are witness to innovative models that are both more powerful and more autonomous. Reducing our carbon footprint is part of what motivates manufacturers to develop "greener" models, and so is reaching government marks and grants.
If electric motorcycles have long been limited to a few specialized brands like Zero, several manufacturers are now working towards a greener future. In the next few years, we can expect a vast array of electric models to be made available to us! In order to reduce GHG emission, the electric motor is the way to go, for cars and motorcycles alike.
Financing aids and programs
Same as for electric cars, the Quebec government encourages you to purchase a 100% electric motorcycle. These incentives are offered on a few models and are usually around $ 2,000. Electric scooters can see a reduction of $ 500.
No matter what Zero electric motorcycle model you are interested in, your SM Sport dealer in Quebec gives you an extra boost with customized financing plans. You do not need to limit yourself anymore, thanks to our flexible financing solutions that are designed to support your needs. Try out our online payment calculator, to get an idea of what this means to you and your wallet.
Do you need extra advice or pointers? Our seasoned team of passionate experts is here for you. Contact us online or come and meet us in Quebec for a customized customer service experience. Our team has over 47 years experience in the recreational vehicle category, and we follow current trends in order to serve you better. Looking forward to meeting you!